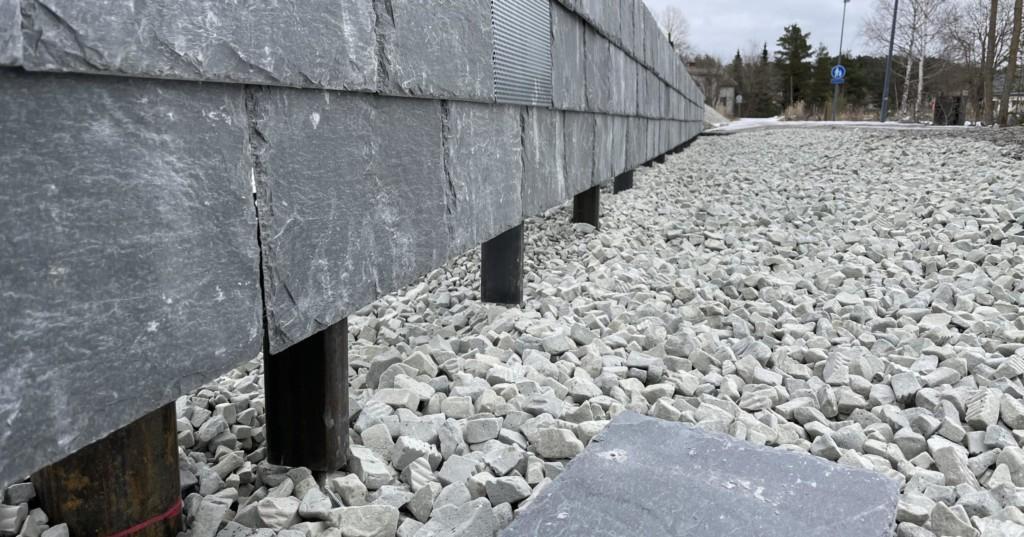 Finland's first carbon negative small houses are being built in Pargas, South-West Finland. Carbon negativity means that more CO2 is being sequestered than emitted and thus the emissions are negative. Godai Oy chose to use Foamit foam glass in its ecological, sustainable and innovative project in the center of Pargas. 
Foam glass was chosen because of its light weight and small carbon footprint. Lightening structure was needed due to the thick clay soil that is typical in these sort of locations around the archipelago and by the sea.
"This area used to be sea and is now thick clay down to some 40 meters, so a lighter construction material is definitely a must. It is also important for us to use materials and solutions that are ecological and innovative. We expect the same from all of our partners in this project. They all care for the environment and constantly monitor their environmental impact," explains Nina Ingelius, CEO.
Foam glass aggregate is a lightening and insulating material that is made from purified recycled glass. Foamit also has a Finnish M1 rating, which means, among other things, that the product does not release harmful chemicals into the indoor air. Foamit can also be used in Nordic Swan Ecolabel projects and in houses that are certified by the Finnish Building Association (RTS) Environmental Classification. In addition, it is also nonflammable and has the lowest carbon footprint in its class (0.31 kg CO2 / kg). Deliveries are also more ecological as Foamit is five times lighter than crushed stone.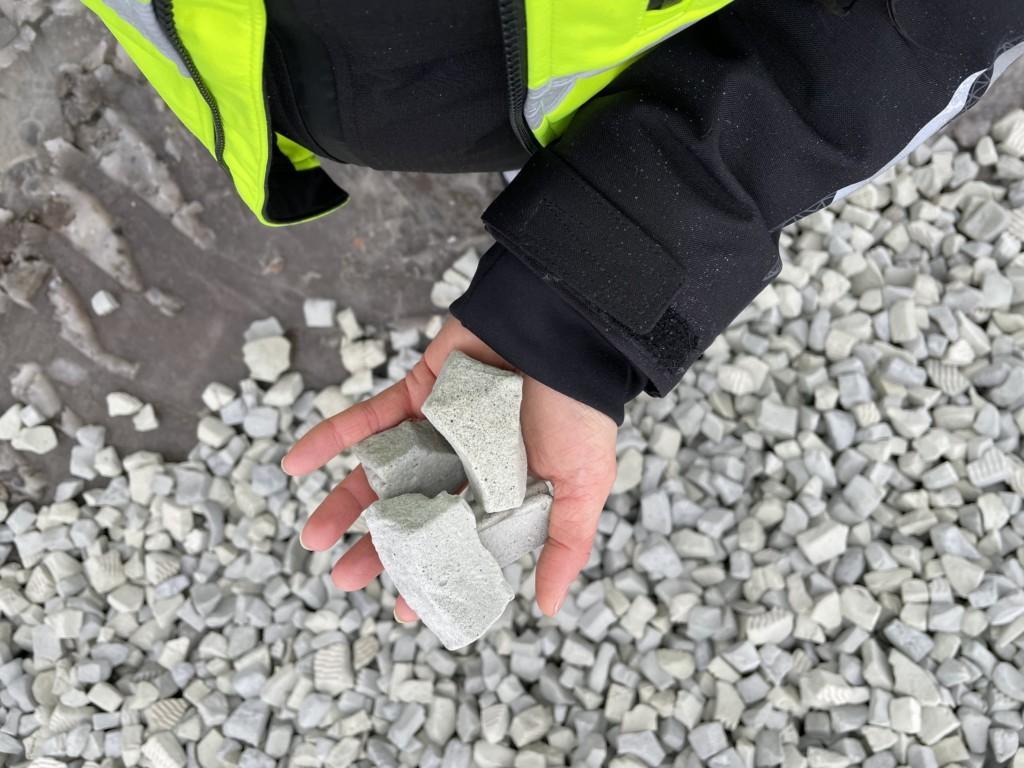 "We definitely wanted to be involved in the Pargas eco-village project. We noticed that we share the same values and goals. Our product and operations also meet the responsibility requirements, which Godai has. Foam glass is a multi-purpose product that is being used both indoors and outdoors in this specific project," says Mirva Paavola, Sales and Marketing Manager at Uusioaines Oy.
Godai is an innovative and responsible construction company concerned about the environment. The small houses have a wooden structure. They are carbon negative upon completion and certified by numerous certification programs. Godai's aim is to build homes with healthy materials to provide healthy indoor air: during the construction the humidity and dust management are brought to the highest possible standards. All the timber is certified, which ensures the responsible forestry and timber handling. Besides being energy efficient, the small houses also utilize solar energy. Water consumption is reduced in many ways, for example, by recycling greywater.
"Construction is one of the most environmentally straining industries in Finland. We wanted to step in and do things differently. It is great to take small steps, but it was important to us to create something bigger at once. This is the reason we designed a house model that will fulfill all the possible criteria whether it is to do with responsible materials, environmental impact, indoor air or interior emissions. We really got to challenge our team of experts; in construction industry many practices are a bit too entrenched, and we often have heard 'This is how it's always been done'. It is not easy to be the first to change things, but it is the most rewarding", notes Nina Ingelius, the CEO of Godai.
"We noticed that we share the same values and goals. Our product and operations also meet the responsibility requirements, which Godai has."

Mirva Paavola, Sales and Marketing Manager, Uusioaines Oy
The first responsible small house is under construction in the Pargas center just by the canal. The so-called concept house will be completed around August 2022. Next to it on its own plot, an ecovillage of seven small houses identical with the concept house will be completed early 2023. All the small houses are carbon negative upon completion and share the same certificates as the concept house: Nordic Swan Ecolabel, RTS Environmental Classification, FSC and PEFC certificates, Kuivaketju10 and Active House certificates.
"Thousands of cubic meters of Foamit will be used in the entire project. Due to this very significant amount of material, lightness of the material brings a great benefit compared to the crushed stone. We only bring full trucks on the site, which further reduces the environmental damage caused by transport," says Mirva Paavola.
For more information:
Mirva Paavola
+358 50 473 03 44
mirva.paavola@uusioaines.com