Foamit foam glass aggregate is a lightening and insulating material that can be used in a wide range of structural solutions for infrastructure and building construction.
Thanks to its angular shape and high angle of repose, foam glass aggregate stacks well, making it easier to work with and store on site.
Lightweight Foamit aggregate is quick and easy to handle: dumping, blowing, lifting, or bagging. No special tools are required for installation.
The end result is a high-quality and durable structure – usually much more cost-effective and faster than other solutions.
Environmentally-friendly Foamit has a proven low carbon footprint.
By using Foamit:
You save time
You work more cost-effectively
You simplify the machining process
You create durable and high-quality structures
You build ecologically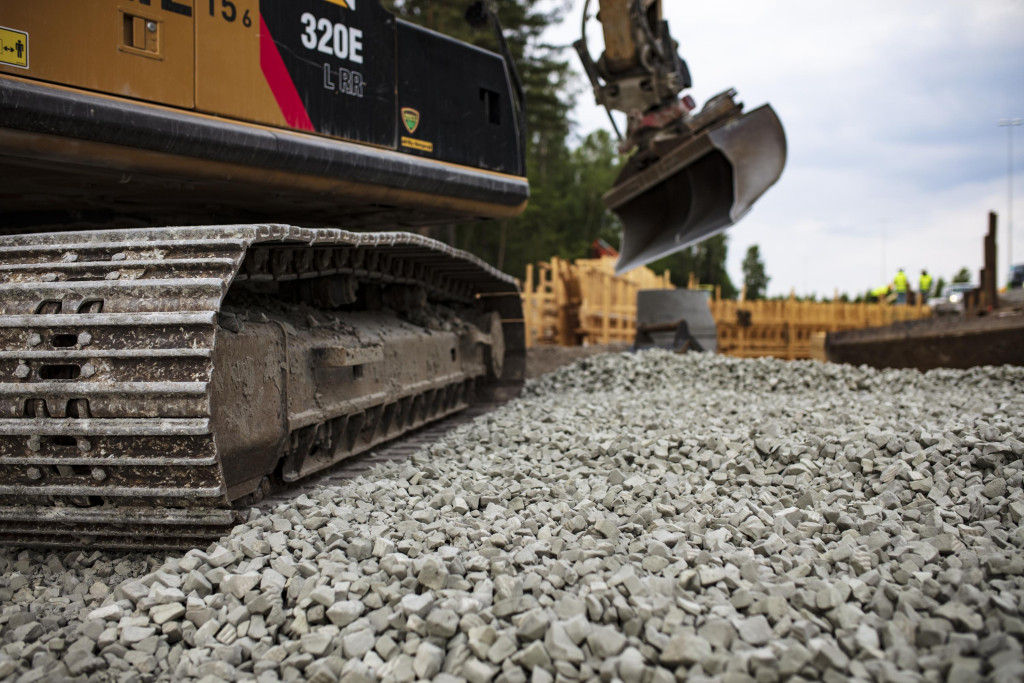 Infrastructure construction
Foamit foam glass aggregate is used in infrastructure construction for structural lightening, frost protection and to support sloping structures.
Foamit's high angle of repose allows for installation without supporting embankments.
Building construction
Foamit aggregate is a light, heat-insulating and load-bearing lightening and insulating material.
The foam glass granules have a fractured and highly frictional surface, which allows the material to aggregate better than expanded clay. Foamit aggregate is quick and easy to handle. Structural stress can be reduced thanks to Foamit's low specific gravity.