Foamit Group serves a sustainable and responsible circular economy
Foamit Group is a circular economy company that works sustainably for the good of the environment and people in Finland, Sweden, and Norway. We ensure that glass waste from business and consumer activities is efficiently and safely put to use.
We implement a comprehensive circular economy based on the 100% + 100% principle:
we collect and receive almost all possible forms of glass
all collected glass is used in the production of new products
Using recycled glass as a raw material conserves natural resources, reduces the energy demand and carbon footprint of product manufacturing, and reduces the amount of waste going to landfills.
As an example, one of our own products is Foamit foam glass – which we make from glass material that cannot be recycled. You can read about its carbon footprint and other environmental impacts in the Foamit Environmental Product Declaration.
We favor low-emission and energy-efficient methods both in the collection, transport, and processing of recycled glass – and in the production and delivery of Foamit foam glass. At our production plant in Forssa, we use Väre's renewable green electricity. We also communicate openly about our business activities through trustworthy, transparent messaging.
You can find our operational certifications and performance declarations on the Certificates page.
Ask more about glass recycling from our experts
Katri Pohjola
Sales Manager
Foamit Group
Tel. +358 50 439 8970
katri.pohjola@uusioaines.com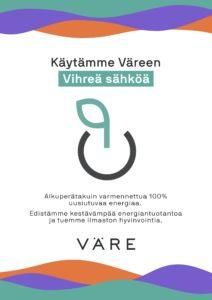 Circulation gives glass a new life
The collected glass material is crushed, cleaned, sorted, and separated by color in Forssa – then delivered as raw material to industry. We use the sideflows from recycling to produce Foamit foam glass.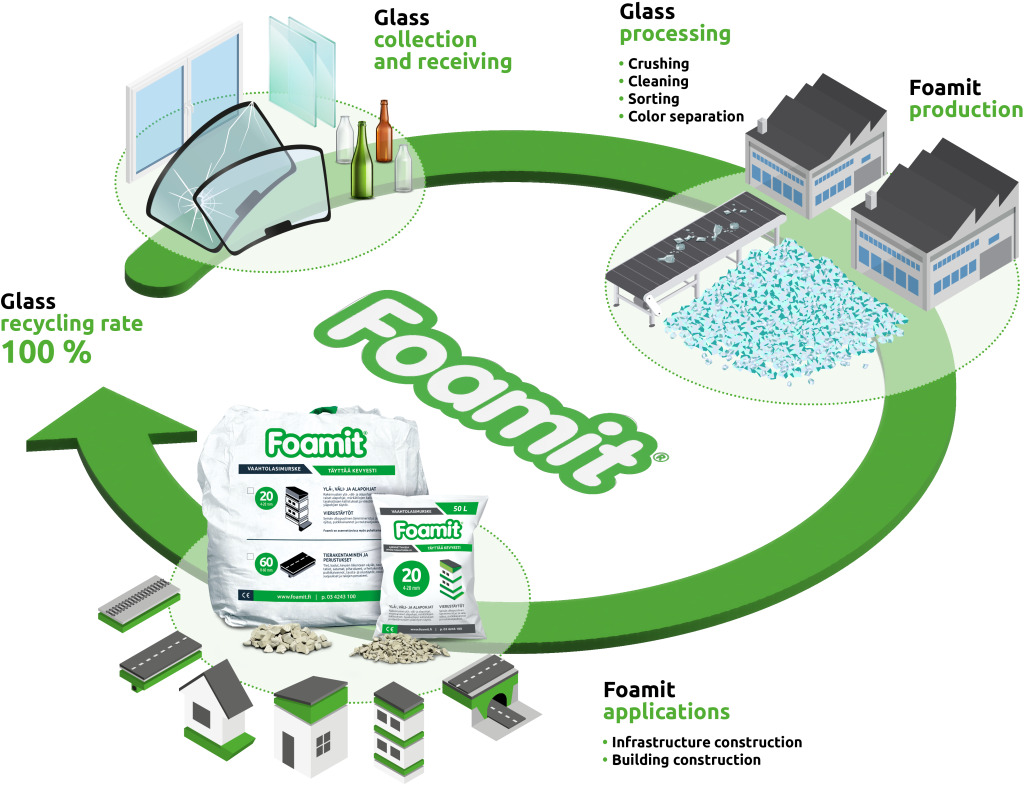 Glass packaging: bottles, jars, hospital glassware, and the like
Glass packaging is recycled via bottle return and other collection schemes, industry, and waste management.
After processing, these are used to make new glass packaging, glass wool, and foam glass. 
Flat glass: window glass, laminated glass, insulated glass, glass waste, and windshields
Sources of flat glass include construction companies, glass shops, glass factories, car repair shops, and waste management.
Processed glass materials are used to make glass wool, glass packaging, new flat glass, and foam glass.