Foam glass aggregate is a lightening and insulating material that can be used in a versatile range of infrastructure and building construction solutions. The only ecologically sustainable aggregate option on the market, Foamit also reduces the total costs of your construction project.
Foamit is the lightest aggregate material on the market. Foam glass is easy to use and, thanks to its lightness, can be transported in seven times the quantity of stone aggregate. Foamit enables a faster construction process: less labor and equipment is needed, and in addition, deliveries are fast, reliable, and easy. As a result, the total cost of your project will decrease.
Foamit is manufactured from purified recycled glass in Finland. Thanks to its manufacturing process, foam glass contains no organic material. Foam glass is classified as fire class A1 and has good water conductivity properties.
Thanks to its foamed cell structure, foam glass aggregate provides excellent thermal insulation. The foam glass aggregate's adaptable settling properties and angle of repose provide a stable foundation for the construction site.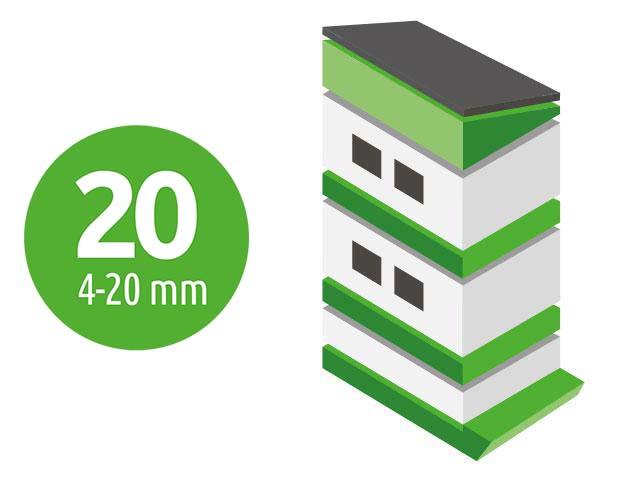 ROOFTOPS, INTERMEDIATE AND BASE FLOORS
Infill for rooftops, intermediate, and base floors of buildings, slab-on-ground base floors, wet room grades, flat rooftop grades, and population shelters.
BACKFILLS
External wall thermal insulation and drainage, pipeline trenches and frost protection.
Foamit 20 aggregate is also sold in small bags (50 l).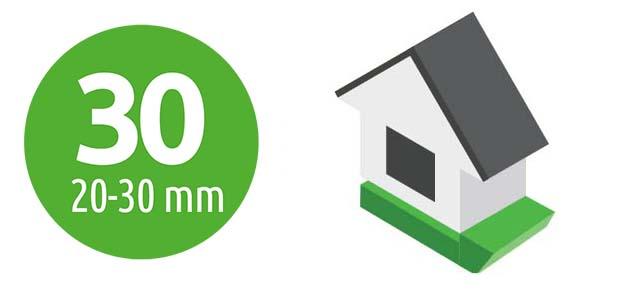 BASE FLOORS AND EARTHWORKS
Suitable for a wide range of applications in external wall insulation, base floors, drainage, population shelters, frost protection, yard structures, and foundations.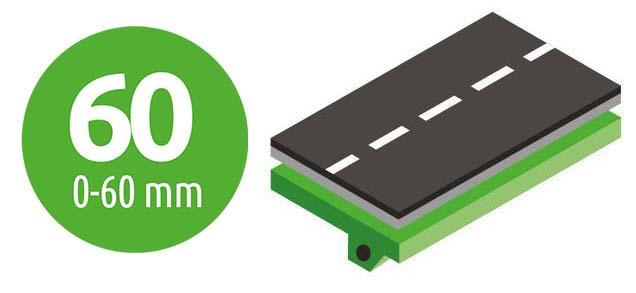 ROAD CONSTRUCTION AND FOUNDATIONS
Roads, streets, footpaths, railroads, ports, yards, sports fields, pipeline trenches, backfills and sub fills, frost protection, and building / house foundations.
Packaging size: big bag 1 m3. Batches over 20 m3 can be delivered in bulk.
The compactability of foam glass aggregate in infrastructure construction is around 10-25%, depending on the application, the vibration weight used and number of compaction passes. A roller vehicle or plate vibrator of at least 200 kg is recommended for compaction in infrastructure construction applications. A 70-100 kg plate vibrator is recommended for compaction in building construction applications. When compacted with a 70 kg plate vibrator, Foamit compacts by about 5%. Foamit does not need to be compacted for internal infills in houses if the structure is only subject to occasional foot traffic. Sealing is also not required if Foamit is used as infill and is not required to be load-bearing.