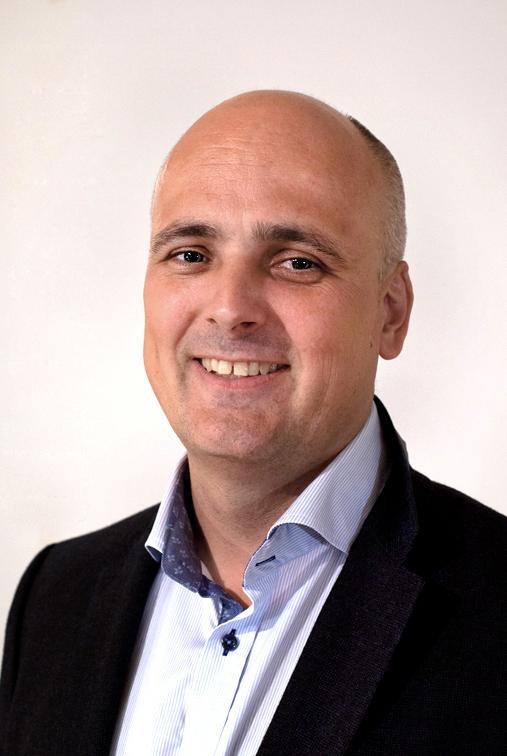 The Norwegian subsidiary Glasopor of Foamit Group, which belongs to the business group Partnera Corporation, has appointed Truls Børresen, BBA and MBA, as Managing Director of Glasopor AS starting May 1st, 2022. Børresen will also become a member of Foamit Group's management team as Country Manager, Norway. Foamit Group, a glass recycling and foam glass manufacturing company, forms Europe's leading foam glass manufacturer together with its subsidiaries. The Group operates in Finland, Sweden, Norway and Denmark. Børresen will report to the CEO of Foamit Group.
"This is an important and strategic appointment for the Group with Børresen bringing 20 years of international management experience, of which more than 10 years as CEO, into the company. Børresen's appointment is the natural next step in our Growth Strategy after the acquisition of Glasopor AS in 2021. We will further benefit from Børresen's sales and commercial expertise in our plans to participate in larger projects across the Nordics", says Kalle Härkönen, CEO of Foamit Group.
Børresen has strong experience in sales management and brand development in the fields of construction and infrastructure. His previous roles include being Sales and Marketing Director for Leca Norge AS.
"I was fascinated by Glasopor's and Foamit Group's story and mission to support sustainable development through circular economy. Glass can be recycled almost forever, making it a very environmentally friendly material. Through manufacturing foam glass aggregate out of the smallest cullets from the purification process of recycled glass, we can help our customers reduce the carbon footprint in the construction business as well. I want to be part of Foamit Group's success story and growth in the international circular economy business", says Truls Børresen.
Glasopor's current CEO Per Annar Lilleng is also the CEO of the glass and metal container recycling facility SirkelAS. Lilleng will continue in his position as Glasopor's CEO until April 30th.
"I want to give my sincere thanks to Per Annar Lilleng for his development work of Glasopor and the smooth running of the integration after the acquisition. Through his dedication and expertise, we were able to acquire a strong company that had been developed successfully on a long-term basis", says Härkönen.
For more information, please contact:
Foamit Group Ltd.
Kalle Härkönen, CEO
tel. +358 40 838 51 96
kalle.harkonen@uusioaines.com

Glasopor AS produces foam glass, made of 100 % recycled glass containers. Company's two factories are situated in Skjåk and Fredrikstad, in Norway. The administration and sales & marketing division is in Oslo. Glasopor is cooperating with Sirkel Glass AS, which is approved as a return company for glass packaging in Norway. Glasopor AS is a part of Foamit Group. www.glasopor.no
Foamit Group, a glass recycling and foam glass manufacturing company, forms Europe's leading foam glass manufacturer together with its subsidiaries. The Group operates in Finland, Sweden, Norway, and Denmark. The head office is located in Vantaa. Foamit Group is a part of Partnera Corporation. www.foamit.fi