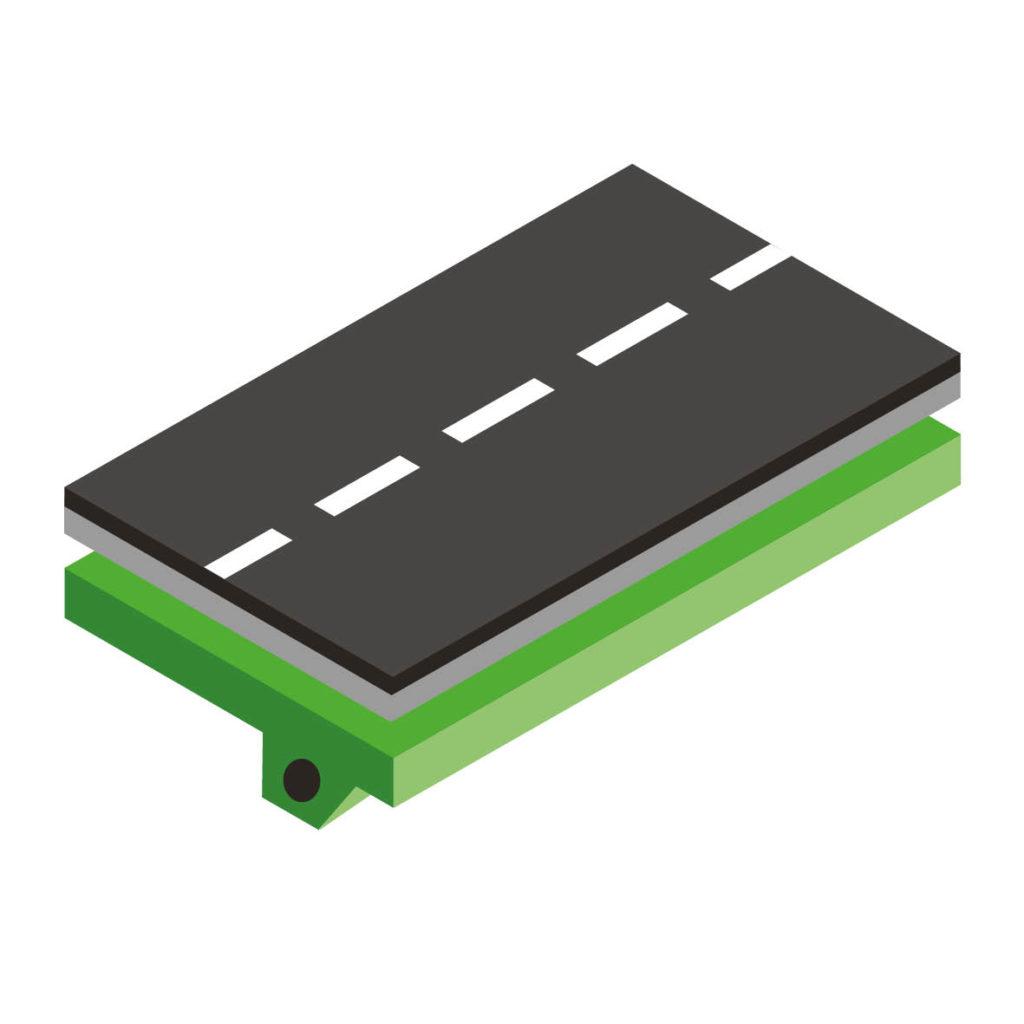 Foamit aggregate lightens the weight of road and street structures, insulates against frost and enables water to flow through structures rapidly.
Foam glass aggregate offers benefits at every stage of road construction. Compared with mineral aggregate, seven times as much lightweight Foamit can be delivered to a worksite in one shipment.
Installation does not require any special tools – Foamit can be handled using the same equipment and, as a rule, in the same way as mineral materials. Thanks to the high angle of repose of Foamit granules, it is not necessary to build supporting embankments, thereby cutting the costs of mineral materials, work and equipment, and saving time.
Inside the structure, Foamit is only one-fifth as dense as coarse sand aggregate with a similar load-bearing capacity.
In terms of frost insulation, a layer of Foamit aggregate corresponds to a layer of sand up to four times thicker, so the amount of soil excavation is lower, construction is faster and less mineral material is required.
Thanks to Foamit's good load-bearing capacity, roadwork can be completed flexibly, half a road at a time, and work such as pipe repairs can be implemented cost-efficiently.
When the structure reaches the end of its life cycle, Foamit can be recycled.
Foamit can be used in groundwater areas.
Applications in road and street construction