New construction is increasingly being undertaken on low-quality subsoils that suffer from subsidence and frost. Not always taken into account is the fact that external infills may weigh as much as a small house. In addition, piping and other yard structures can be damaged by the stress caused by subsidence. Such problems can be prevented by careful design of lightening structures and the correct choice of materials.
Foamit works as a lightening and frost protection material in yard structures. Thanks to its lightness, Foamit makes it possible to build the lightest possible yard structure without compromising the structure's load-bearing capacity. Foamit can be used for all lower structural layers, on top of which a load-bearing and wear layer is applied. Manually installed frost barriers can be replaced by machine-installed Foamit, saving time and reducing labour costs. You can achieve material savings through reducing the bulk of raw materials that need to be removed and brought to the worksite. Installation requires no special tools – it can be completed with normal equipment used for earthworks.
Foamit can be used in earthworks without a separate environmental permit. Its solubility values also fall below the maximum limit designated for groundwater basins.
Foamit acts as an effective capillary barrier for backfills, protecting concrete foundation walls from moisture absorbed from the ground. Foamit aggregate does not absorb water in backfills or slab-on-ground base floors. Good water permeability makes Foamit the right choice for wall backfills.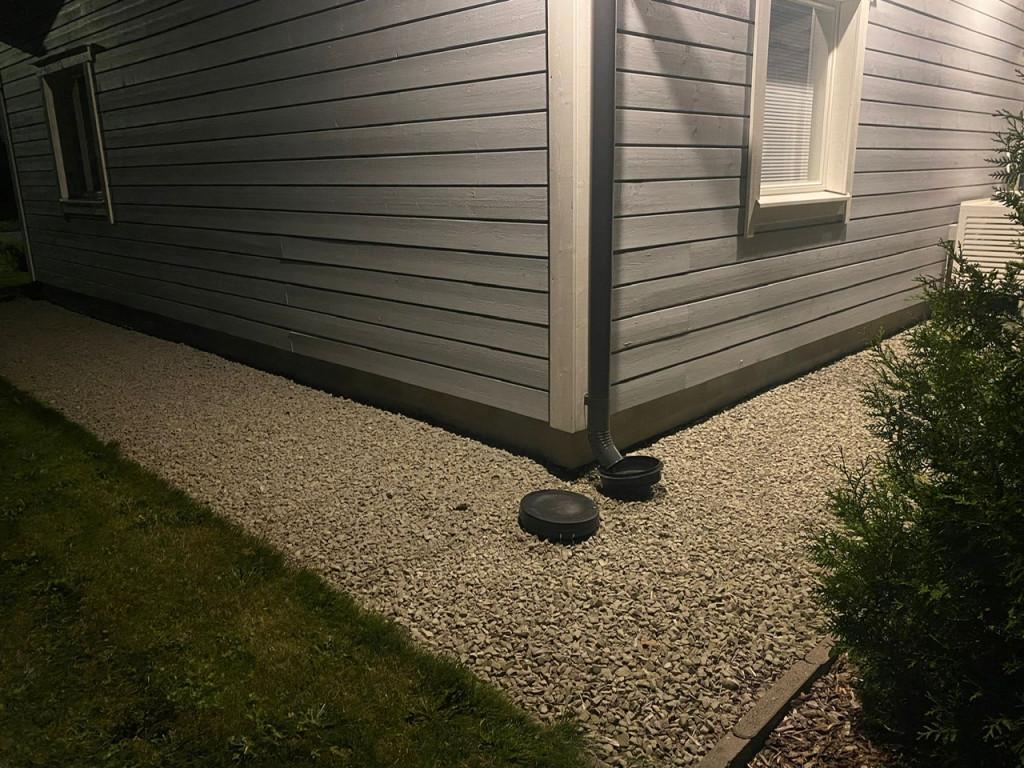 More information for builders 
See the technical support page for design guidelines